An Exclusive Offer For You
Lintelek Fitness Tracker with Heart Rate Monitor, Activity Tracker with Connected GPS, IP67 Waterproof Smart Band with Calorie Counter, Pedometer for Men, Women and Gift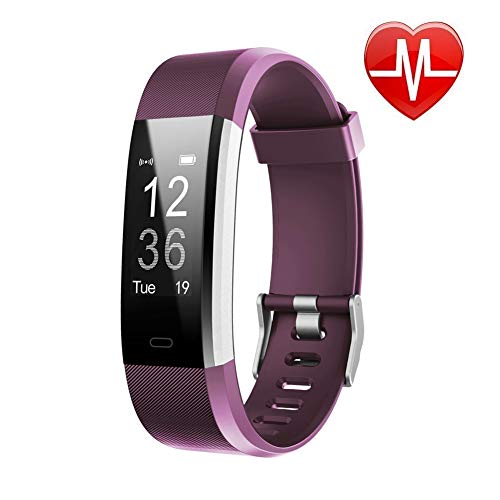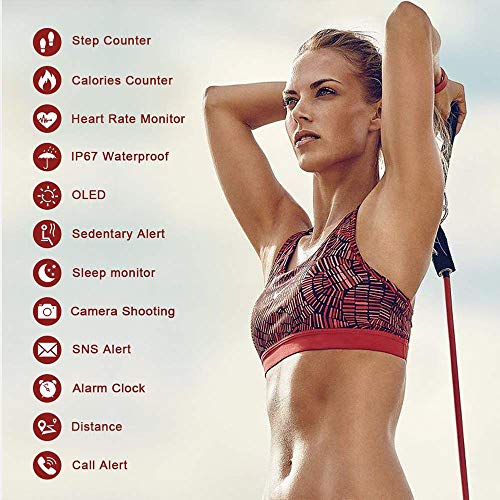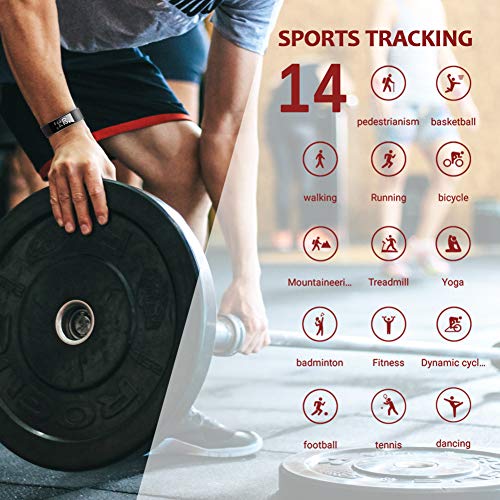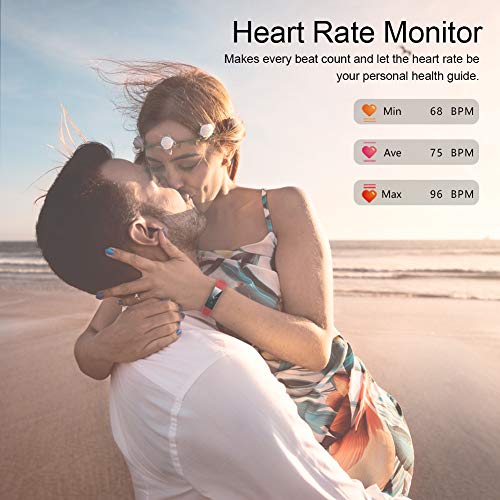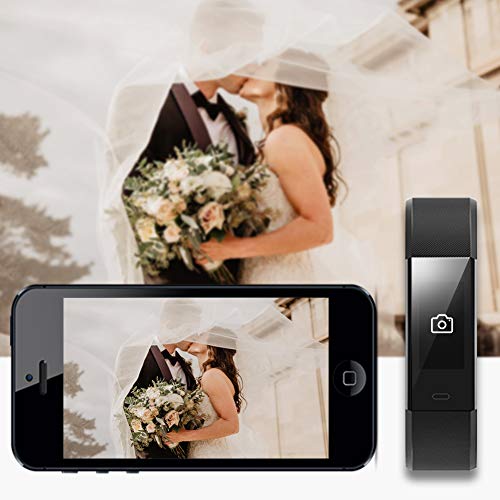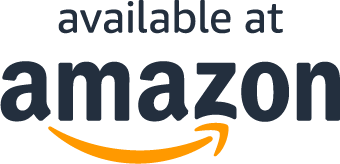 How it Works
1. Buy on Amazon
First, you'll need to buy the product on Amazon at full price. This helps us promote our brand.
2. Enter Order Number
After you purchase on Amazon, you'll need to enter your order number on this website.
3. Order Verification
Next, we'll verify your order number. This is to make sure you actually placed an order on Amazon.
4. Product Is Shipped
Once your order number is verified, we'll wait until your order ships.
5. Receive Your Rebate
After your order has been shipped, we'll contact you and send you your rebate.
Read FAQ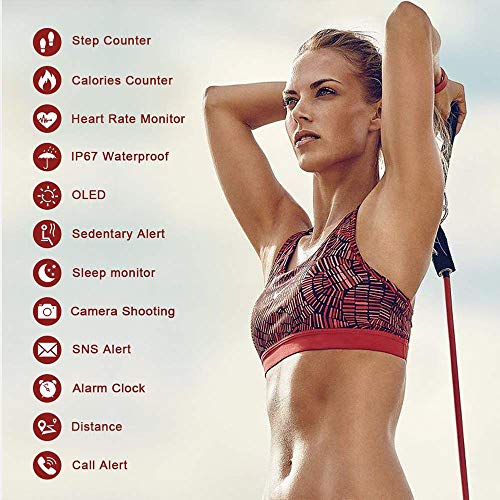 About the product
Heart Rate & Sleep Monitor: Lintelek fitness tracker monitors your heart rate all day. It tracks your sleep (awake sleep, deep sleep, awake time)at night.
All-day Activity Tracker: The fitness tracker can track your daily steps, calorie consumed, workout distance and time. You can see detailed data on Veryfitpro APP.
14 Sport Modes: It has 14 sports modes to track the corressponding exercise. It will record your workout time, heart rate and distance. With connected GPS, it can record your workout route.
Call and Message Notification: You can get call,SMS messages and SNS notifications directly on your wrist(including Facebook, Twitter, WhatsApp and Instagram).
USB Charge: Remove the band then plug on USB port to charge the fitness tracker. This fitness watch can be used for up to 7 days after fully charged.
What Our Customers Are Saying
It's worth the investment
So I bought this because at the time I thought a fit bit was too expensive, I thought I'd give this one a try since it seemed to have most of the features a fitbit had.The only thing I don't like about this watch. Is the band color, that's my error for thinking it was going to be more of a darker navy blue. Other than that I don't have any complaints, for the price of the product it does what I want it to do which is track my steps and heart rate. The app is pretty nifty too, I've only had to charge my watch once this week and I recieved it on a monday. Delivery was fast.I have noticed it misses a step or two when I count my steps vs what the watch records.Receiving texts and call notifications are a plus but the screen is too small so you don't see the whole text, just the first line of what the conversation is about and who the message is from. I'm definitely happy with this product.
same as Fitbit, if not better, but at 1/3 of price
Impressed with all the features of this watch, especially since Fitbit costs 75$ and up, and without extra band. I purchased the one w extra band and happy that I did. Does not require frequent recharging, I originally charged mine 5d ago and have not needed to charge it yet, it is still half charged as I am writing this review. Unlike Fitbit, this watch is waterproof. App is extremely easy to install and navigate. Since purple is my favorite color, glad I did not have to pay extra for it, unlike some companies who charge more for a particular color. I advocate advertising for the generous features that comes with this watch. I would not hesitate to gift this to someone in the future. I call this my Genfitter, (generic Fitbit but better), watch.
Good Deal, Works Great
Bought this fitness tracker for my daughter, she loves it. It is very comfortable. The battery life is great, it lasts all week long in one charge. Other than heart rate monitor and activity tracking, it can also be used as a selfie remote control. Well worth the price.
Comparable to name brand
The tracker is a beautiful punk color just as ordered. I picked this one up for my little lady to use and show responsibility before I go spending a bunch on a name brand one. The band is definitely a smaller band so if your wrist is on the larger size I would look for another option for bands or trackers. This one came with 2 band sets which we love because she can change them out as she wishes. The charging of this is kind of wierd but I knew that at purchase, it still charges non the less. It's just a wierd way to charge. It took only 30 minutes to charge upon receiving and it's still at 95 percent! It's much like a name brand tracker for a fraction of the price we love it so far! Definitely would buy again.
Cool and stylish fitness watch
This cool stylish fitness tracker is a great pick.Its extremely easy too use.There was no setup required.It came with extremly clear instructions. All I had too do when it came was take it out of the box plug it in for a few minutes and then was able too put it on straight on my wrist and it started counting my steps and heartbeat. The instructions also told me how too install the app VeryFitPro on my phone so that it can sync too my phone. The app was extremely straightforward and easy too use and picked up my device without a problem. When i synced the fitness watch with my phone it set up the time date and all the settings for me which was pretty cool. Too go from function too function all you have too do is tap and too view the function long press it. I really like how straightforward and not at all complicated it was.The watch itself is extremely stylish.I got the blue band and really like how it look. The band is adjustable and seems like it can fit on a large variety of people.The battery life is great. The battery life is very important too me because i find it very annoying when i want too use something but i have too worry about the battery life the whole time. This fitness tracker though has a great battery life so far and it doesn't seem like i will have to worry about not being able too use it or it dying on me in middle of me using it. I charged my fitness tracker 3 days ago and the battery is still good. I just love how i can get a couple of days out of each charge.Its extremely easy too chargeAll you have too do is just remove the bands and it turns into a usb which i find super cool. Its great how there is no charging cords too worry about and you can charge it any place a usb fits into.I find it extremely motivating too be able too track my movement. This fitness tracker watch is a great way too do that.I really like this fitness tracker and think its a great choice!!
Good Little Smartwatch
Works great, it's kinda nifty that the usb charger is built into the band so you just plug it into any normal USB port to charge. The heart rate monitor works well and is pretty fun, and responsive. I haven't used all the workout features but so far it's a good little smartwatch for a great price. It charged to full in a couple of hours and turned right on. It seems to work well enough with the phone app too which is good.
Questions?
Why are you running this promotion?
Does this include free shipping?
What Are You Waiting For?